M ilena is a fully qualified traditional Acupuncturist. She holds a BSc (Hons) in Chinese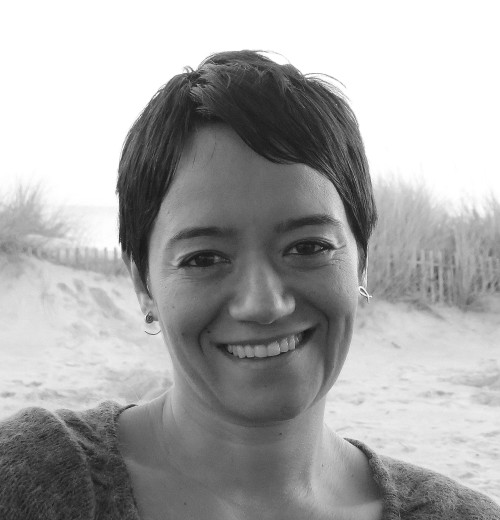 Medicine Acupuncture from the University of Westminster.
Milena is from Portuguese origin and born and raised in Germany. She moved to the UK in 2000 and is fluent in English, German and Portuguese. Before training as an Acupuncturist she worked for three years for the British Red Cross teaching life-saving skills to different companies.
Since a young age, Milena has had a keen interest in how the body works and a passion for health, martial arts, nutrition and natural healing therapies. This led her to read various books on complementary therapies, such as Aromatherapy, Ayurveda and Traditional Chinese Medicine. The more she read, the more she became fascinated about Chinese philosophy and thus enrolled on a degree course in Chinese Medicine Acupuncture, to pursue her passion further. Prior to this, she qualified as a Gymnastics Teacher from the Timmermeister Schule in Muenster Germany.
Chinese Medicine encourages yang sheng which translates as nourishing life or self-cultivation. Her own yang sheng activities include ashtanga yoga, vipassana meditation, qi gong and spending time in nature. These activities help her to be finely tuned into the present moment.
Since she has always loved the sun, the sea and its powerful waves, the beauty of the Algarve coast, landscape and people, she has now decided to come and live here. Although practice is needed she feels fortunate to speak the language due to her origins and looks very much forward to be working in a new cultural environment.
Milena aims to create a tranquil and nurturing environment to help your body, mind and soul recuperate. Her approach is gentle and her intention is to restore balance and ultimately restore health. She offers nutritional advice in accordance with Chinese medical principles and may discuss with you diet and lifestyle if they appear out of balance as these factors contribute significantly to the healing process and likelihood of success with acupuncture. She may also suggest other suitable types of therapies if appropriate, as she believes, that 'one approach to therapy does not treat all'.
With her special interest in infertility and menopause she has attended continued professional development (CPD) in these as well as in other areas to further support the treatment.
While in London she was a fully insured Member of the British Acupuncture Council (BAcC), the UK's main and one of the oldest regulatory body for practitioners of traditional Acupuncture. The BAcC ensures high standards of education, discipline and professionalism. All members adhere to a strict Code of Ethics and Safe Practice to guarantee health and safety at all times
What wisdom can you find that is greater than kindness

JJ Rousseau

Philosopher
CONTINUED PROFESSIONAL DEVELOPMENT
Dr. Wang Ju Yi Applied Channel Theory with Ricardo Valerio
Obstetrics Complications in Pregnancy with Sarah Budd
It takes two: Male & Female Infertility with Jill Glover
Understanding IVF with Jill Glover
Beyond Needling with Michael Phoenix
Treating Wind Pathogens with Kiiko Matsumoto
Kiiko Matsumoto Style Japanese Acupuncture Foundation Course with Andy Harrop
Rice Grain Moxa with Snow Ruixue Wang
East Medicine Summer School 'Introduction to Moxibustion Techniques' with Michael Potter and Cinzia Scorzon
Aging with Elisabeth Rochat de la Vallee
Early Daoist Texts and Chinese Medicine with Elisabeth Rochat de la Vallee
Scalp Acupuncture for Stroke with Dr Huian Liu
University
University of Westminster, School of Life Sciences, Cavendish Campus.
Degrees
BSc (Hons) Health Science in Chinese Medicine Acupuncture.